Conferences, symposia, and workshops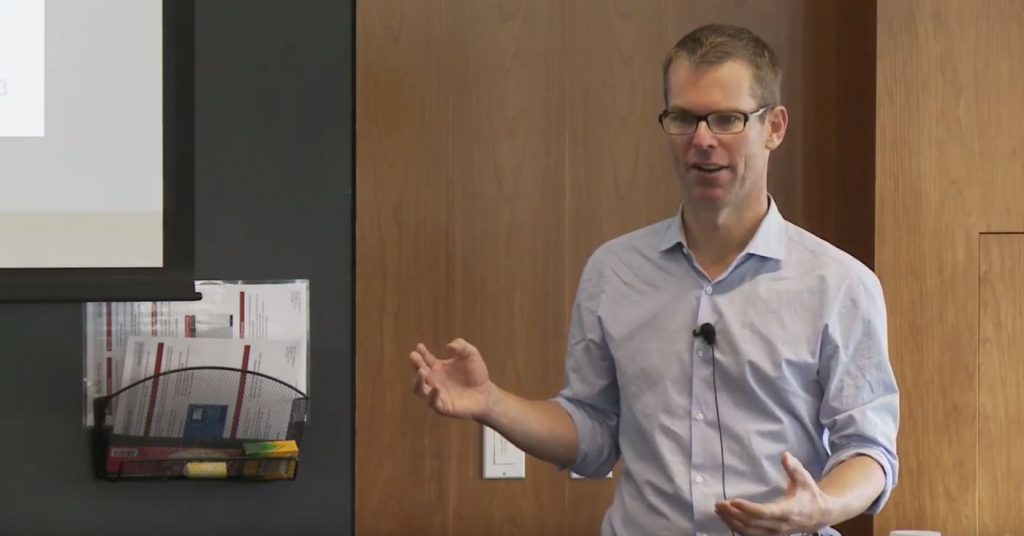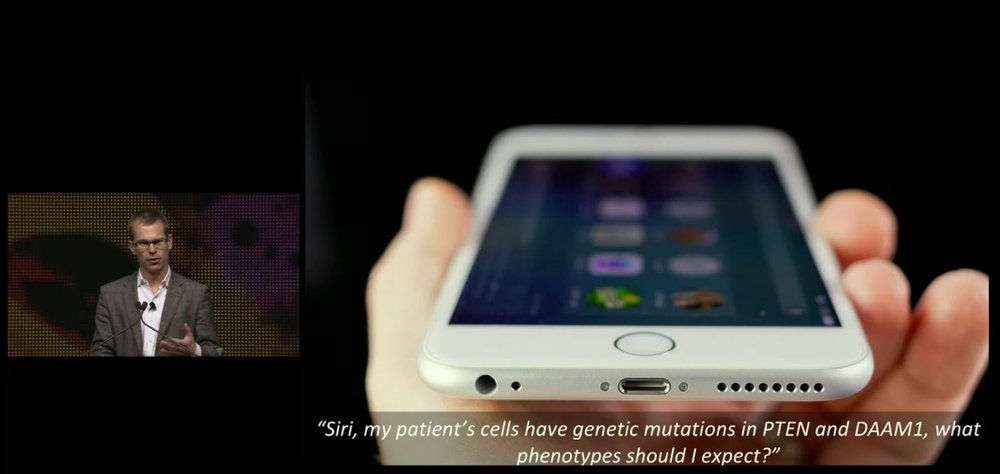 Watch Video: Dr. Ideker speaking at AACR Annual Meeting (Chicago, IL. April 2018). "Decoding patient genomes through the hierarchical pathway architecture of the cancer cell". Watch the full AACR Webcast here.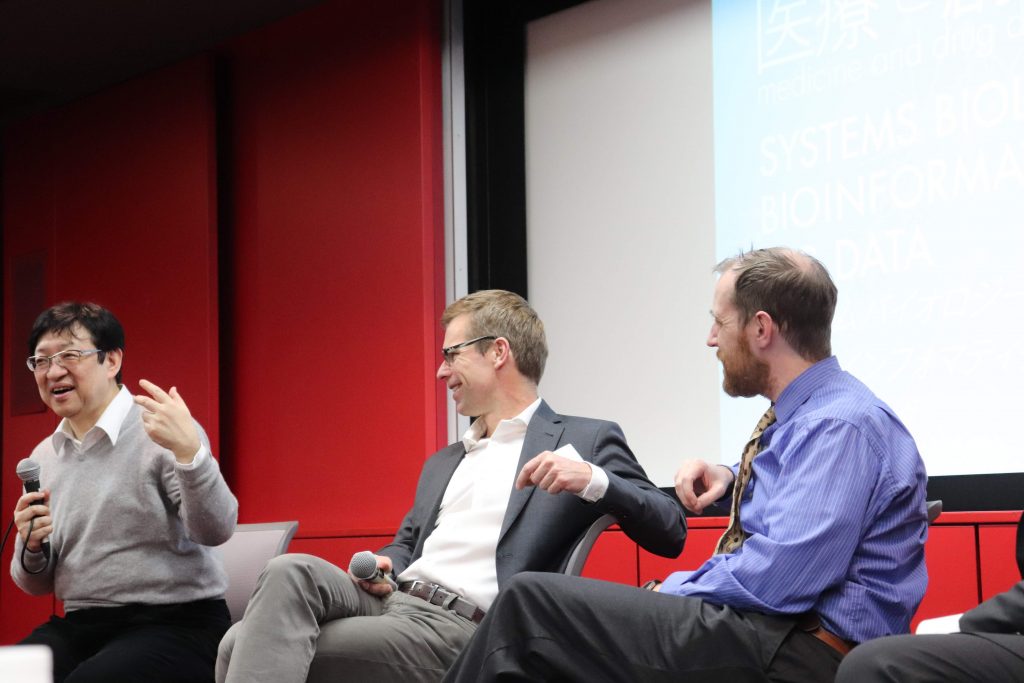 Drs. Trey Ideker and Nathan Lewis speaking at UCSD/LINK-J Symposium in Tokyo, Japan (Feb 22, 2019)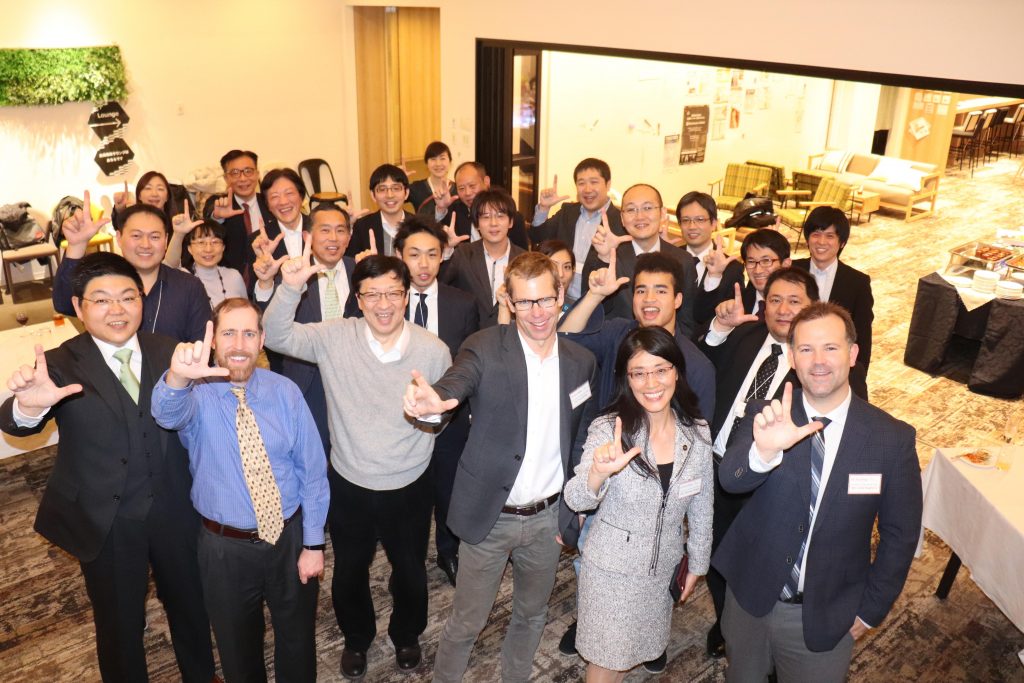 UCSD/LINK-J Symposium "Systems biology, bioinformatics and big data in medicine and drug development" in Tokyo, Japan (Feb 22, 2019)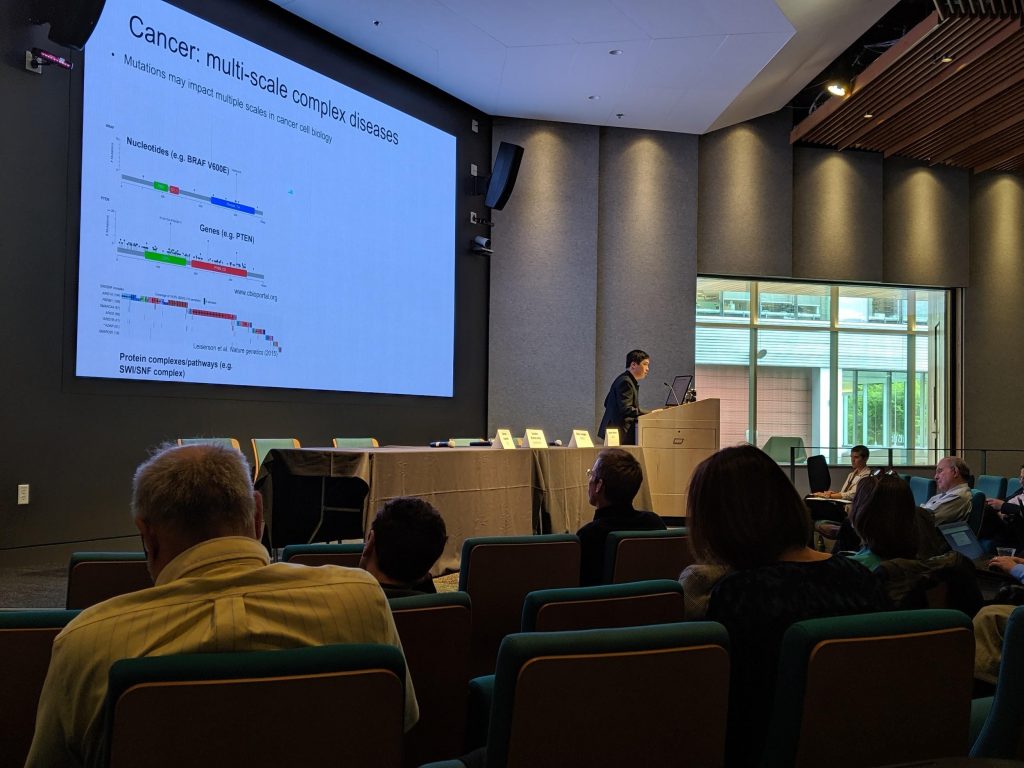 Fan Zheng speaking at CSBC West Coast Symposium, held at OSHU (May 2019)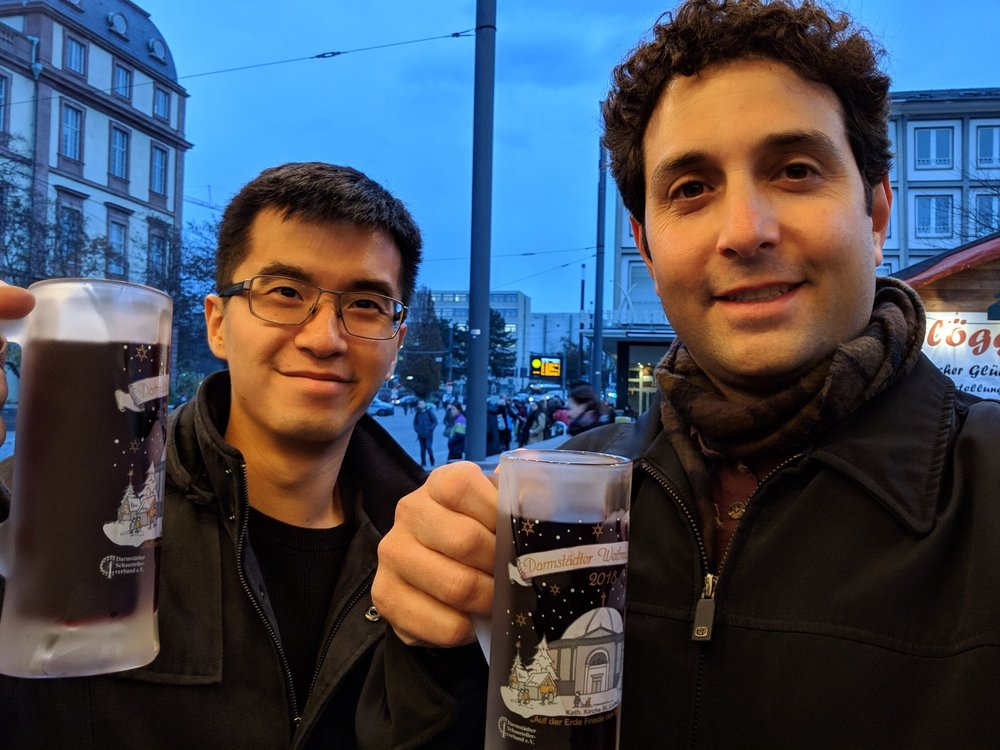 Samson Fong & Jason Kreisberg celebrating the award of the Merck 350 Research Grant in Darmstadt, Germany. Their proposal was one of THREE applications to be funded out of more than 500 applicants.  (November 2018)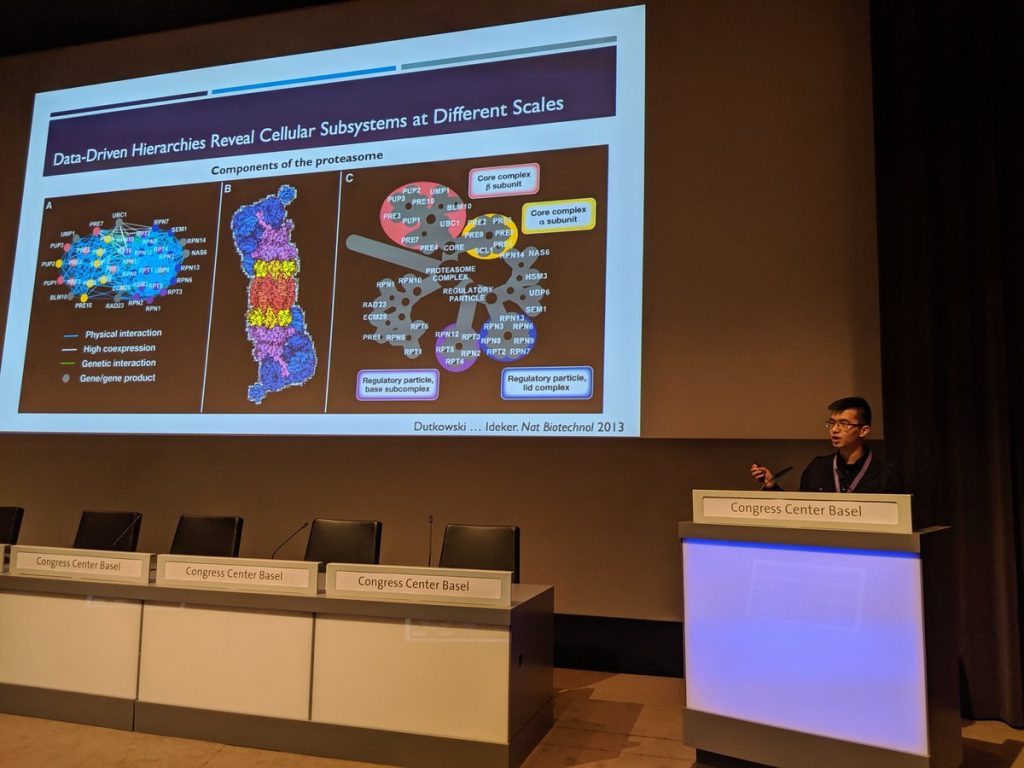 Samson Fong speaking in the NetBio COSI session at ISMB 2019 in Basel, Switzerland. Presenting "DiseaseScope: Automatic Construction and Interpretation of Hierarchical Disease Models." Photo by Martina Kutmon. (July 23, 2019)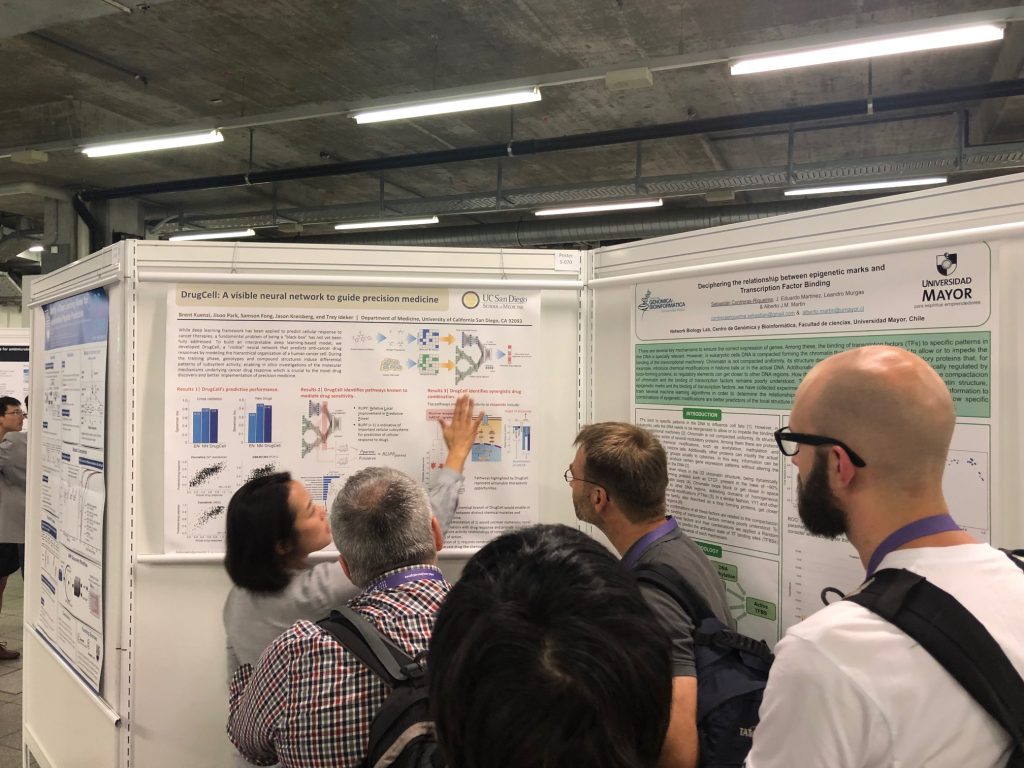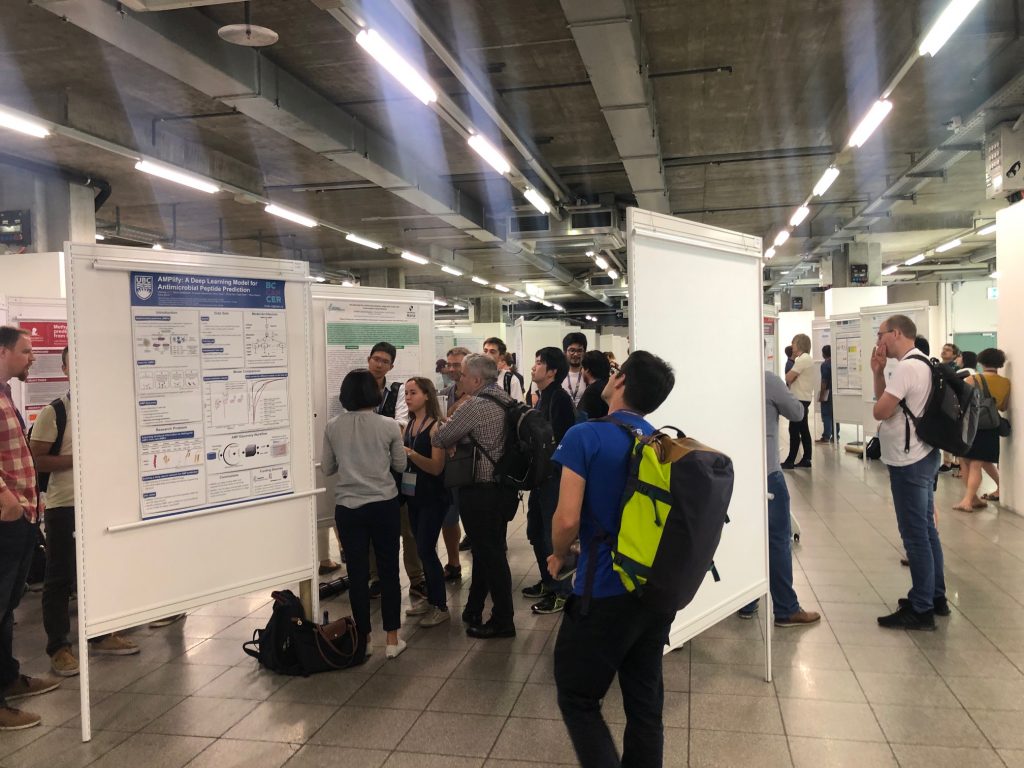 Jisoo Park presenting "DrugCell: A visible neural network to guide precision medicine." during the poster session at ISMB 2019 in Basel, Switzerland.  (July 2019)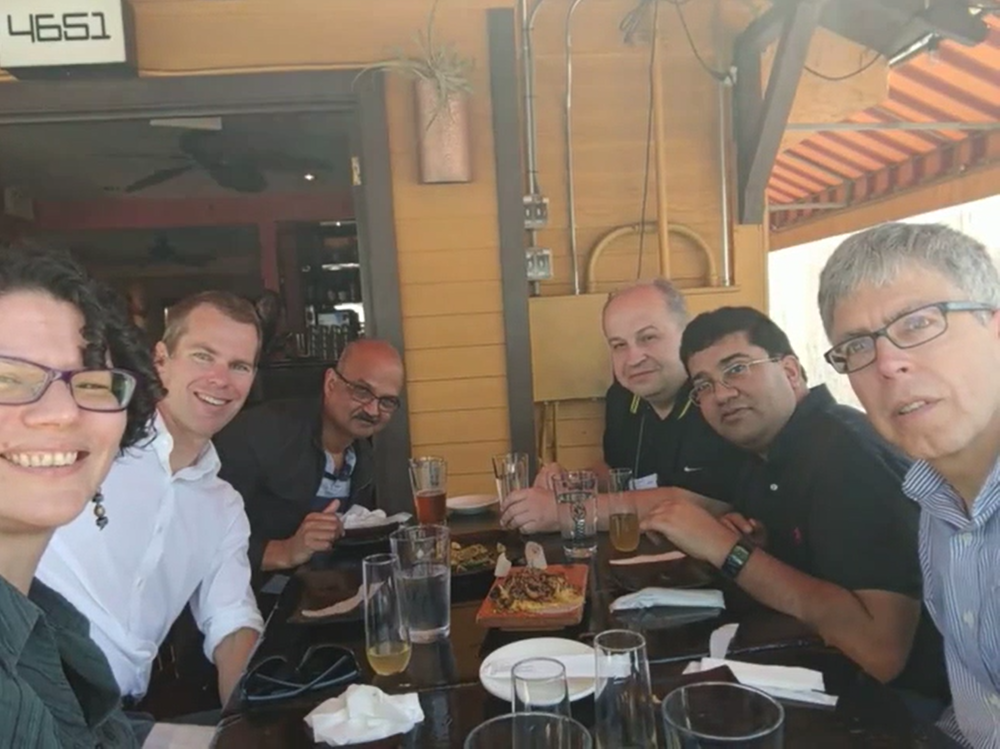 Dr. Ideker and colleagues dining after SIAM 2018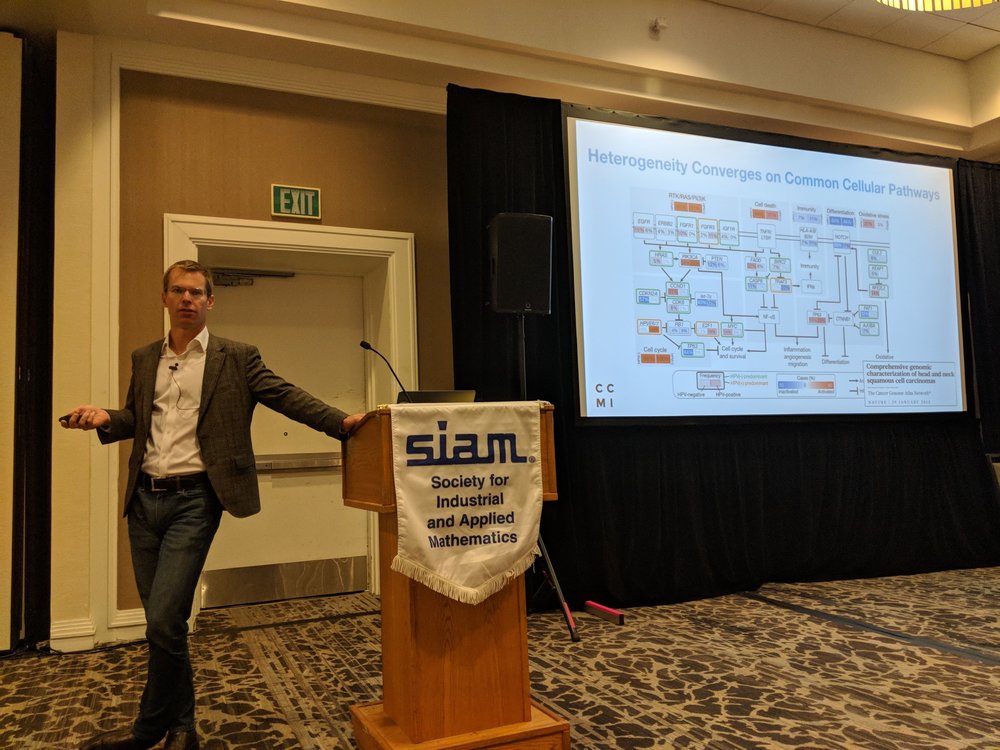 Dr. Ideker speaking at SIAM 2018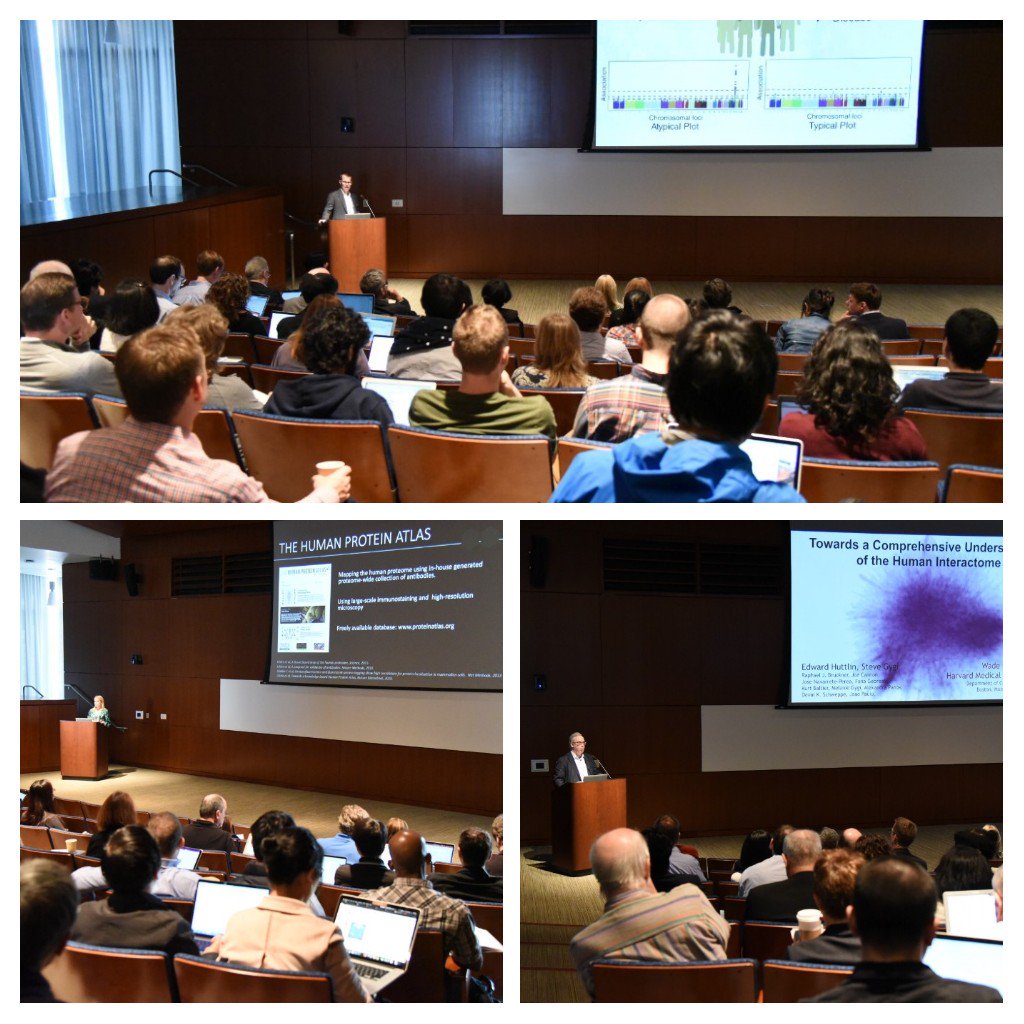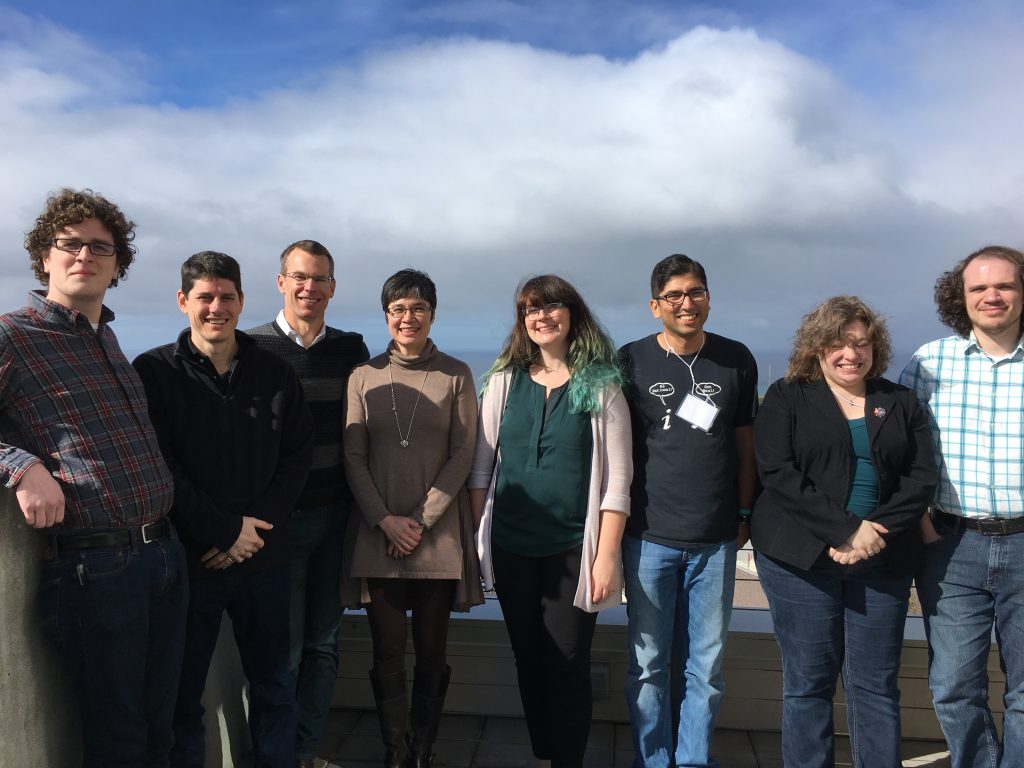 NCATS Hackathon Meeting hosts at UC San Diego, The Village 15 (Jan 2018)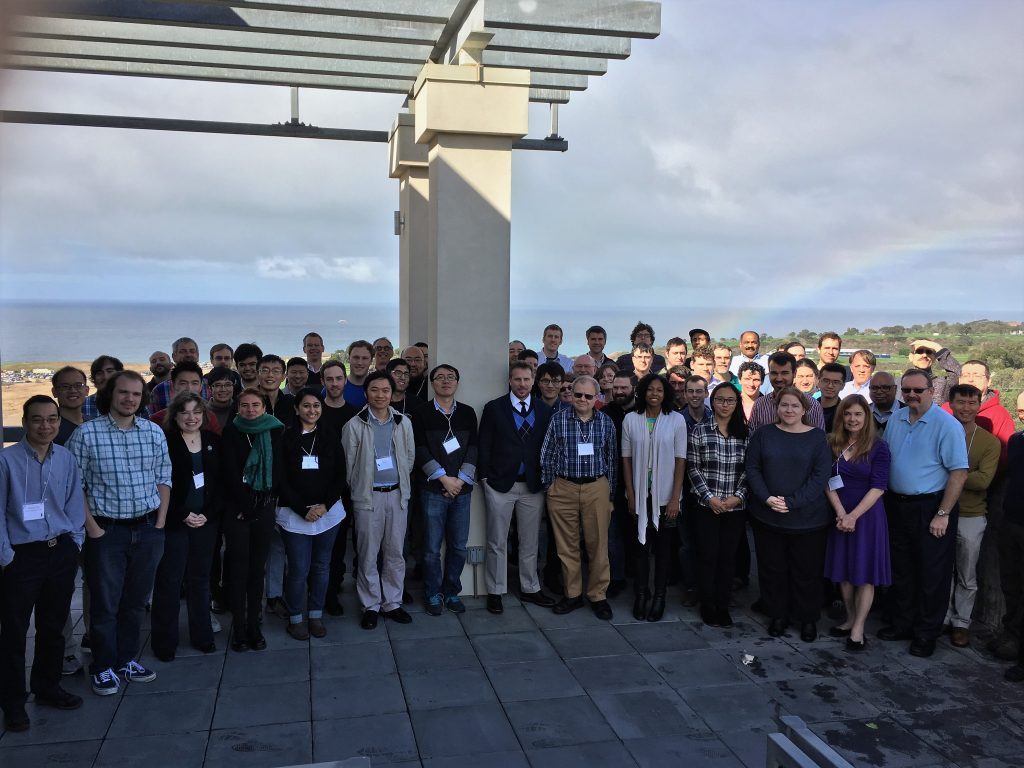 NCATS Hackathon Meeting participants at UC San Diego, enjoying the view and a winter rainbow from the 15th floor at Village West. (Jan 2018)

CCMI investigators dinner with Ideker & Krogan labs, in La Jolla (Spring 2018)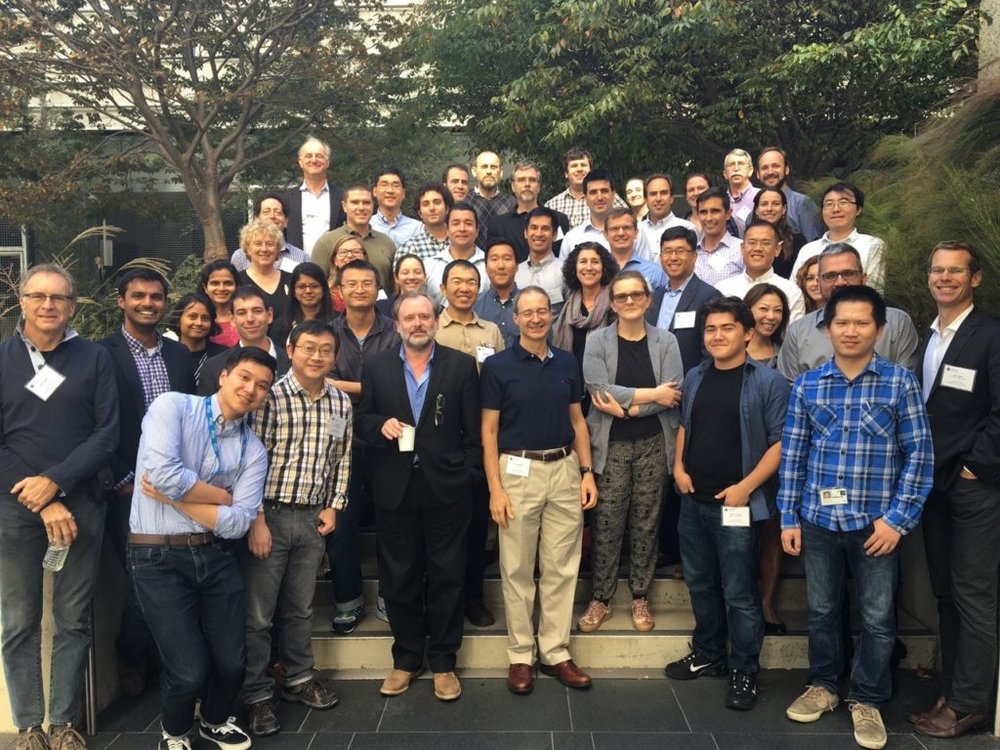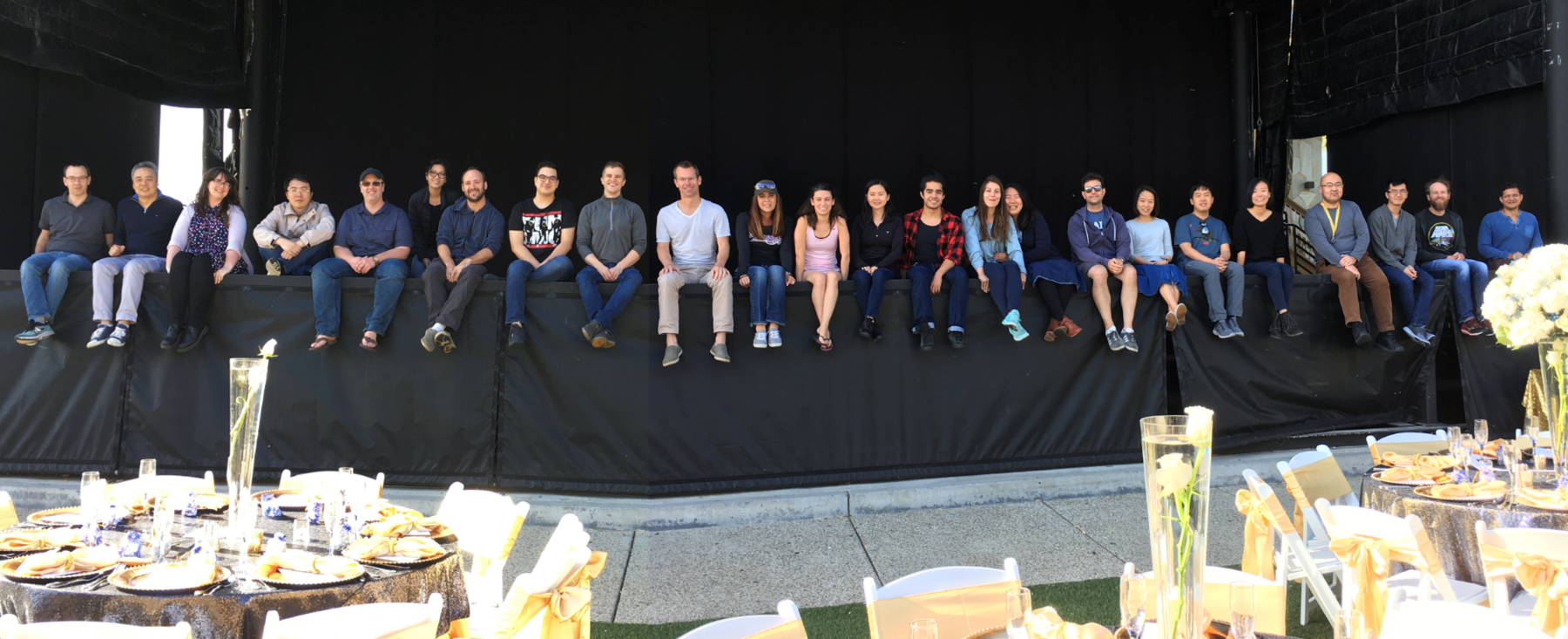 2019 Retreat. Ideker Lab on stage at Humphrey's Half Moon Bay, San Diego
Retreats at Two Harbors, Catalina Island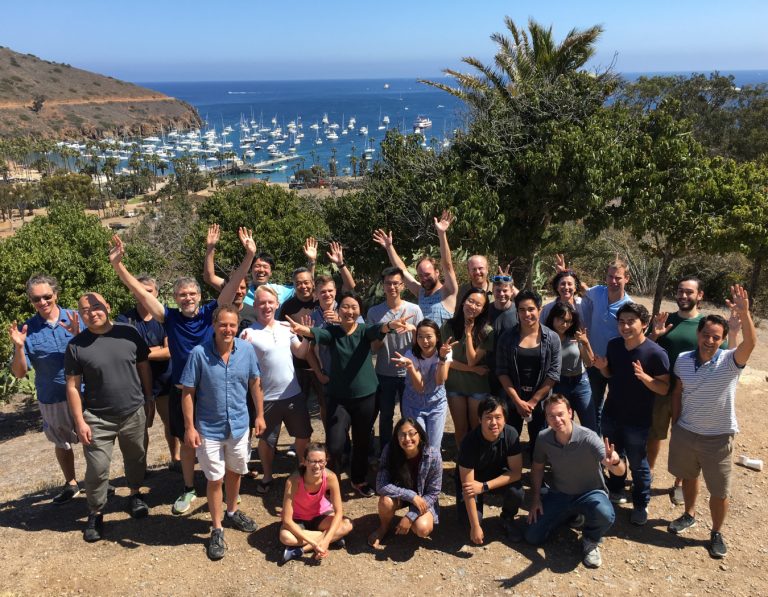 2018 Retreat with Ideker and Mesirov labs. Catalina Island (July 2018)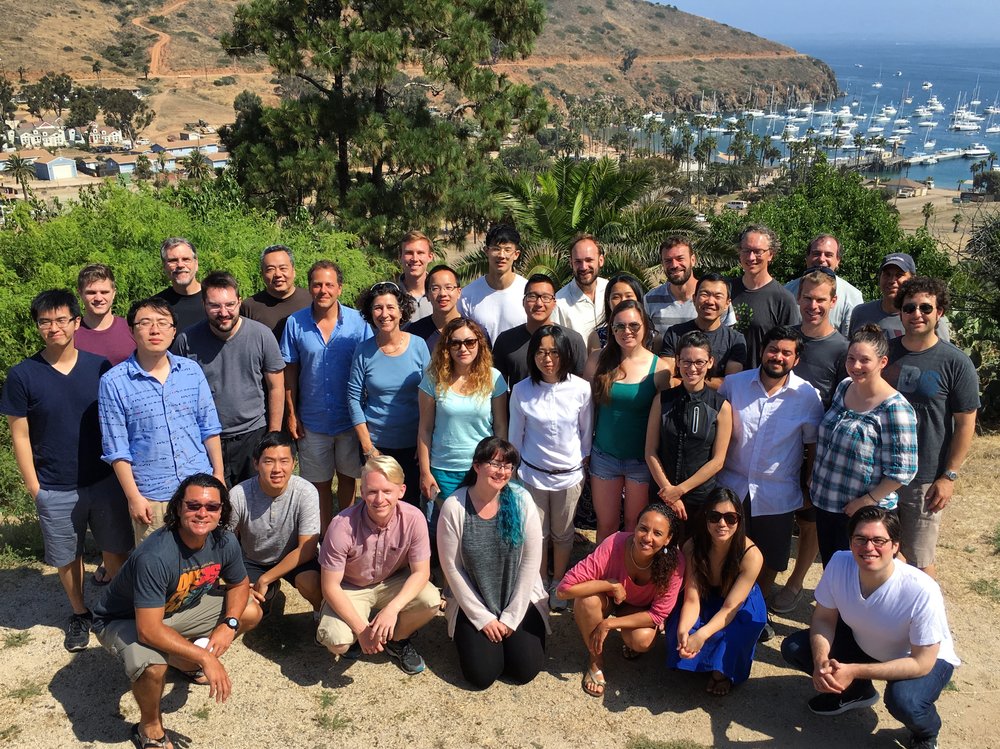 2017 Joint-Lab Retreat with Ideker, Carter, Krogan, & Mesirov labs. Two Harbors, Catalina Island. (July 2017)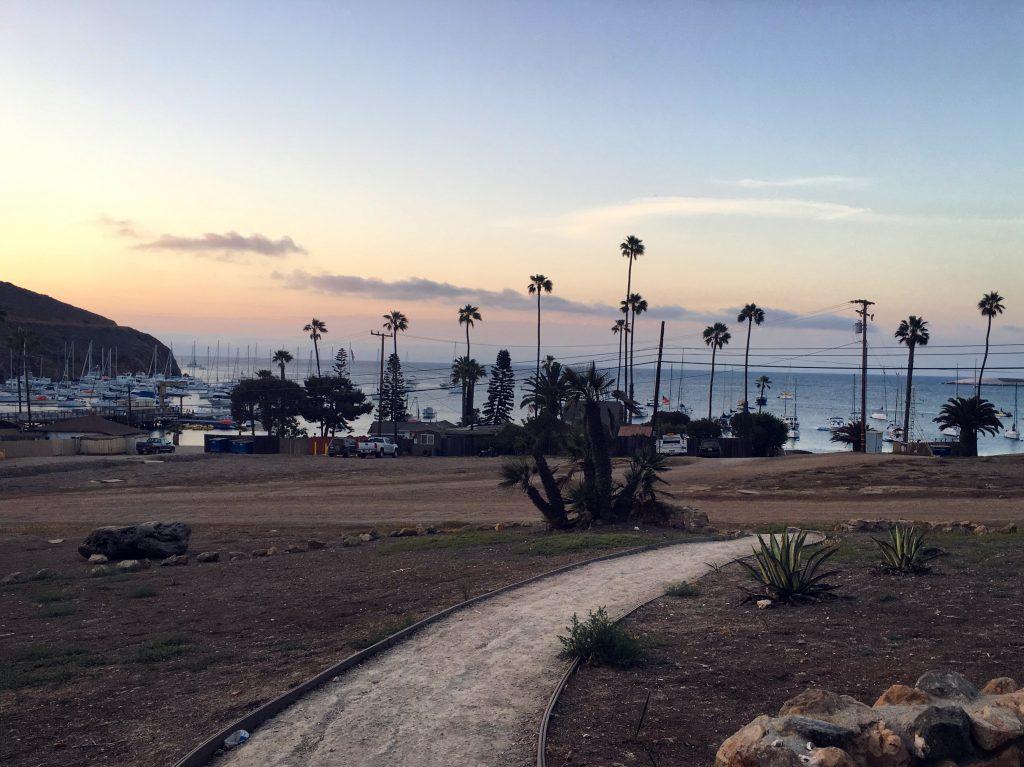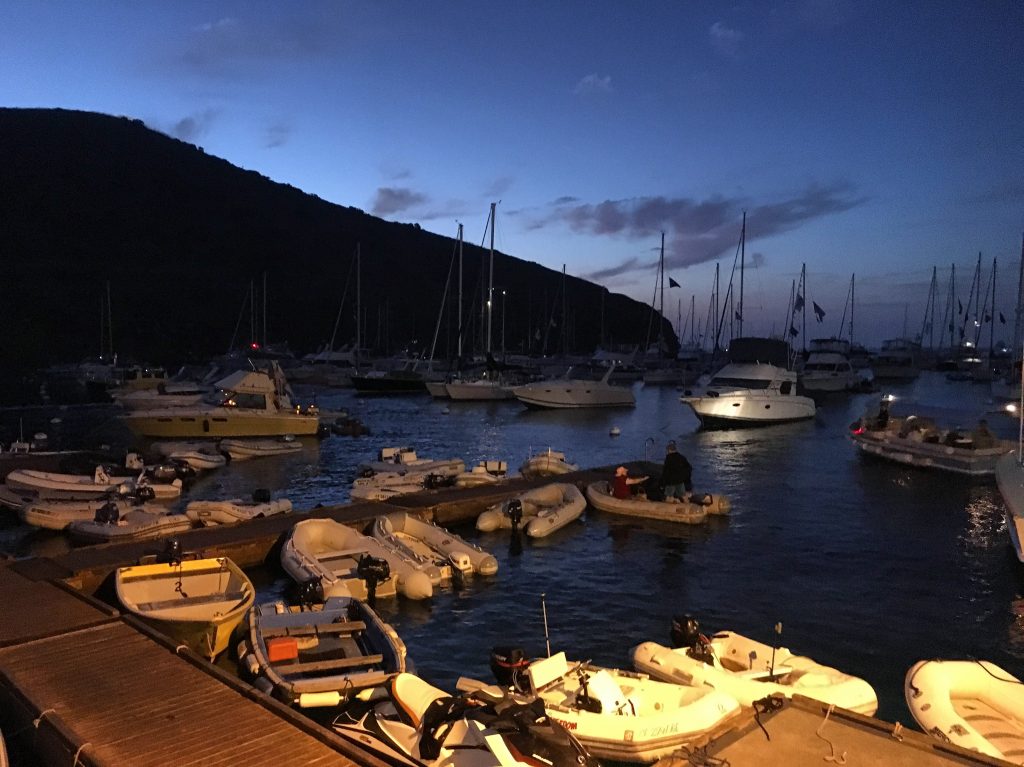 Two Harbors boat dock at dusk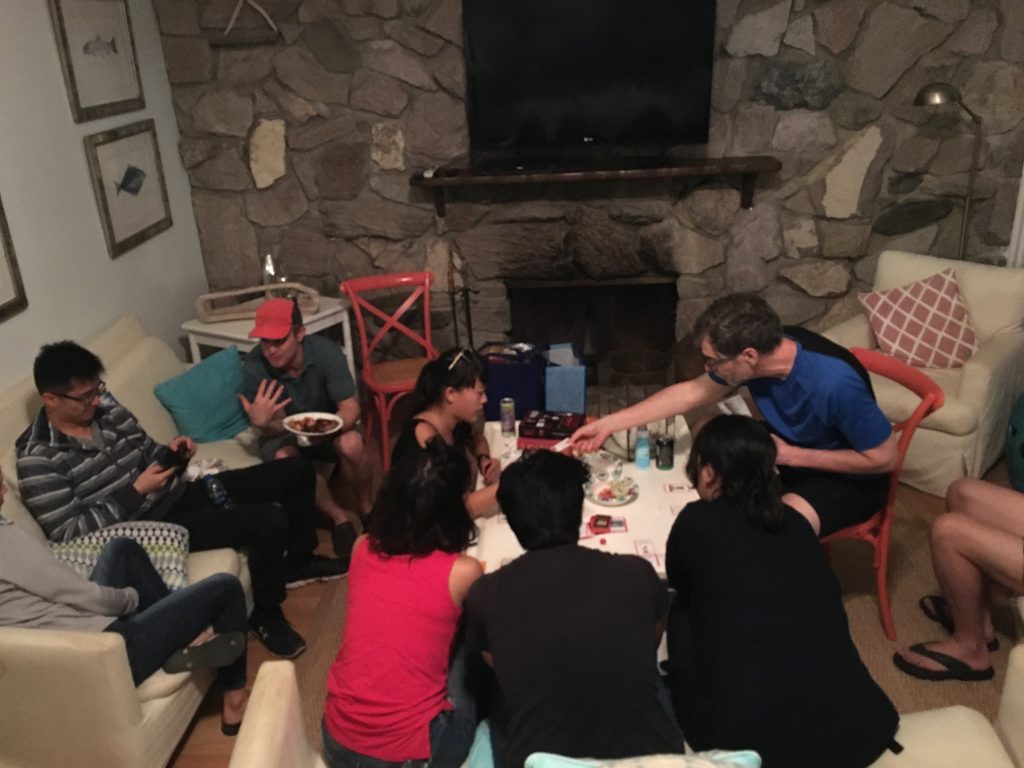 Playing table top games at the Casas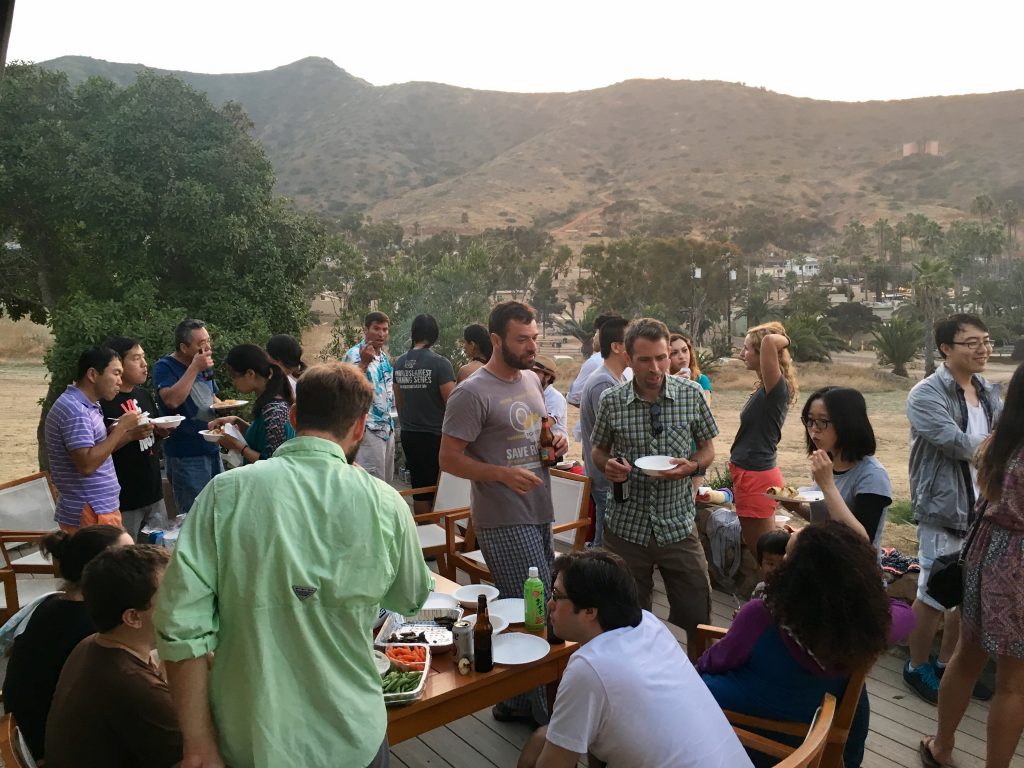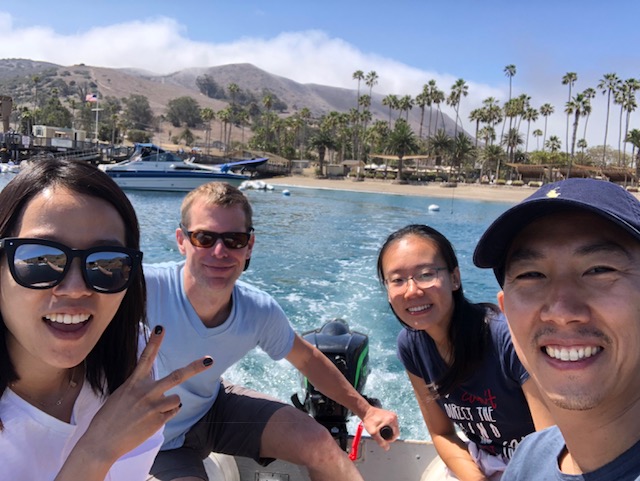 Boating adventures in Catalina, Retreat 2018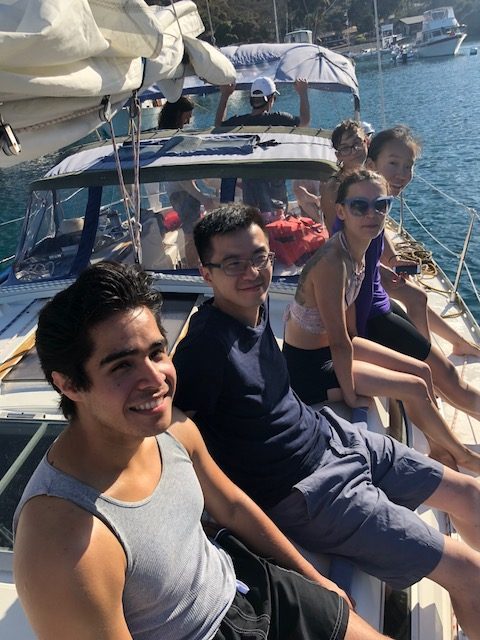 Sailing around Two Harbors with (L-R) Manny, Samson, Erica, Iris, and Veronica  (2018)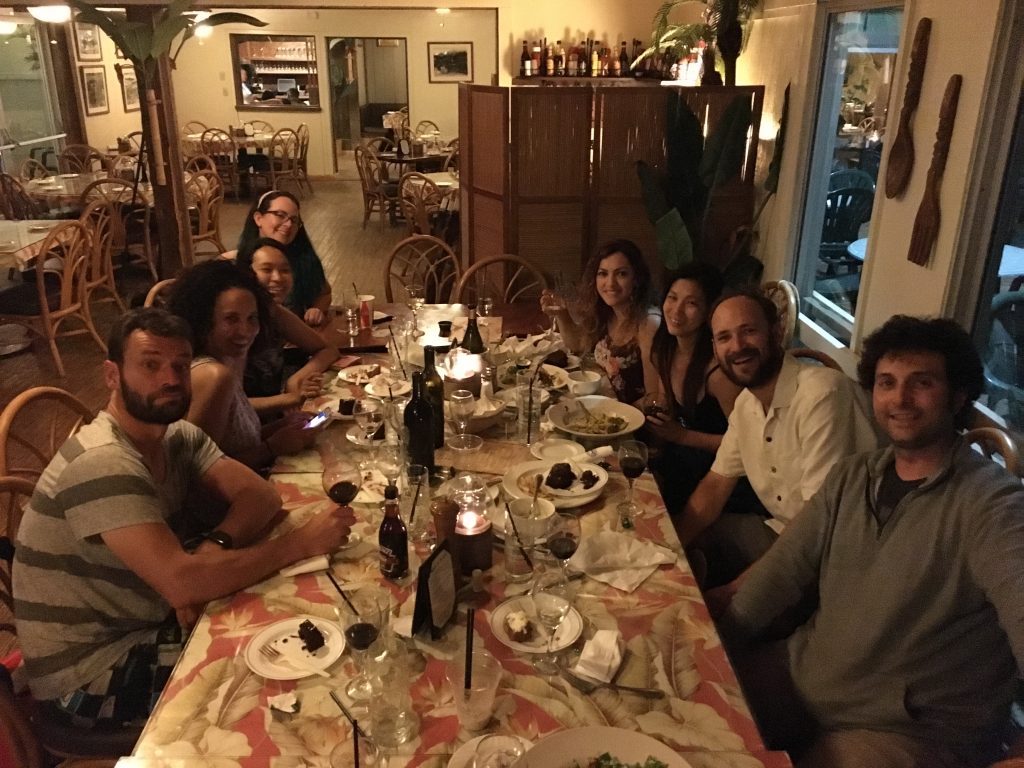 Dinner at Harbor Reef restaurant (2017)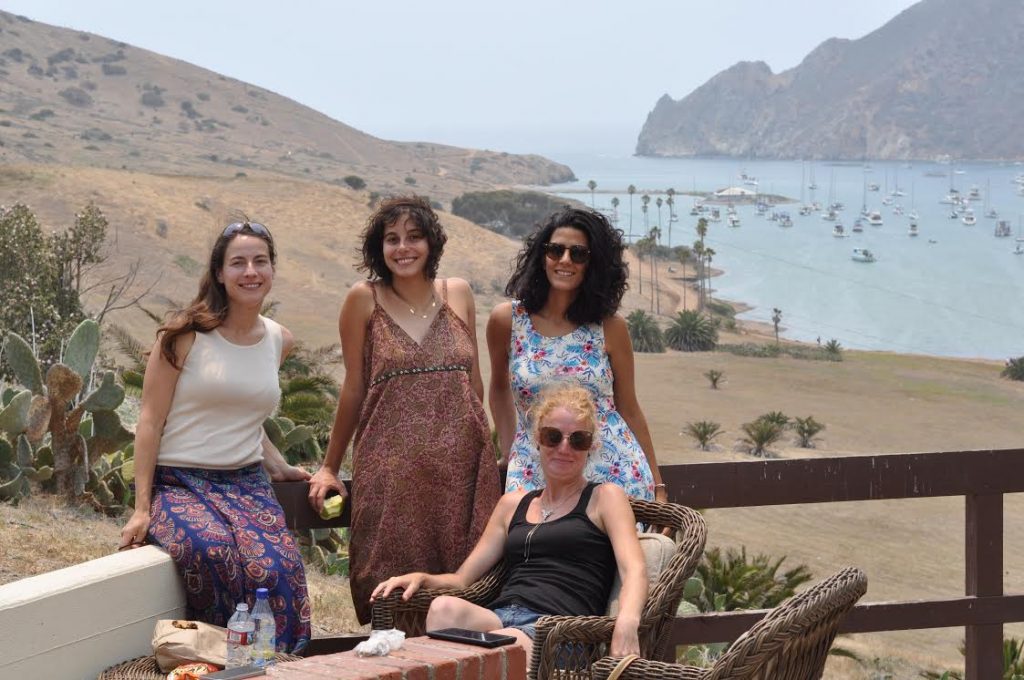 2016 Lab Retreat, on the Banning House patio.
(L-R) Hannah Carter, Anne-Ruxandra Carvunis, Billur Engin & friend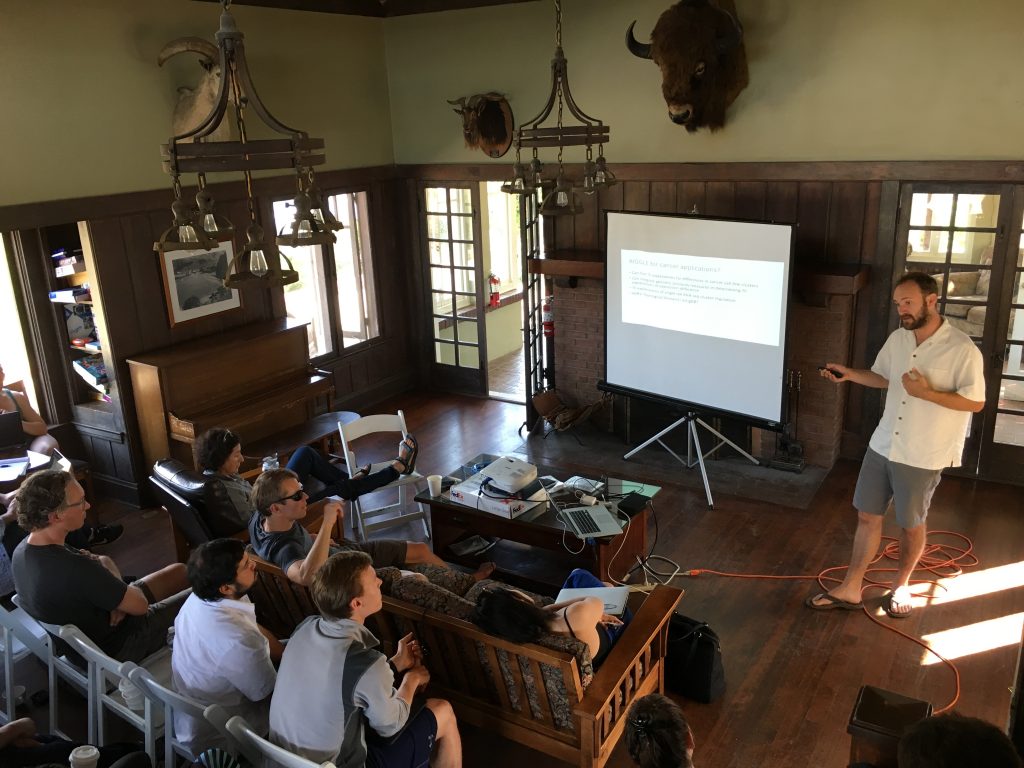 Dan Carlin presenting research at Banning House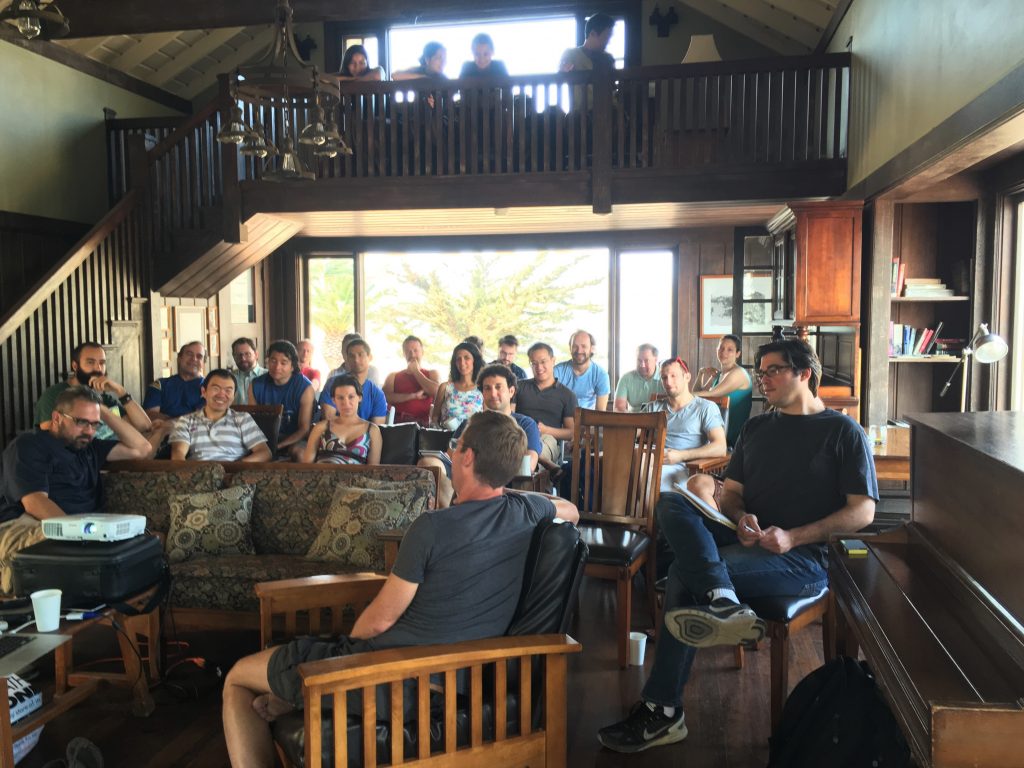 Group meetings in Banning House lodge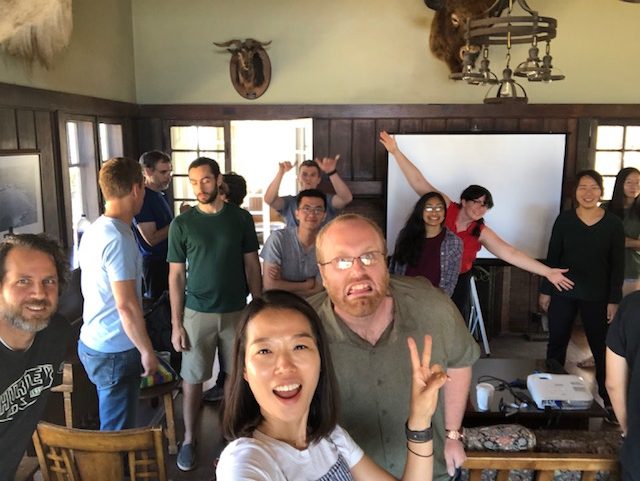 Goofing around between meetings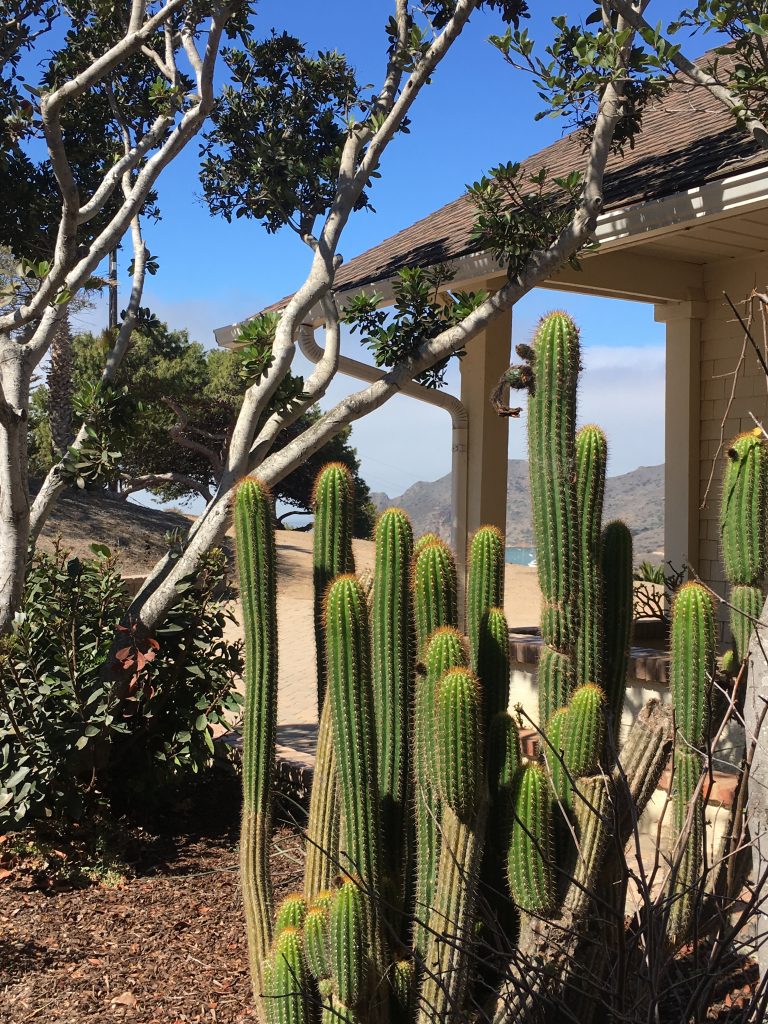 Lab members & social events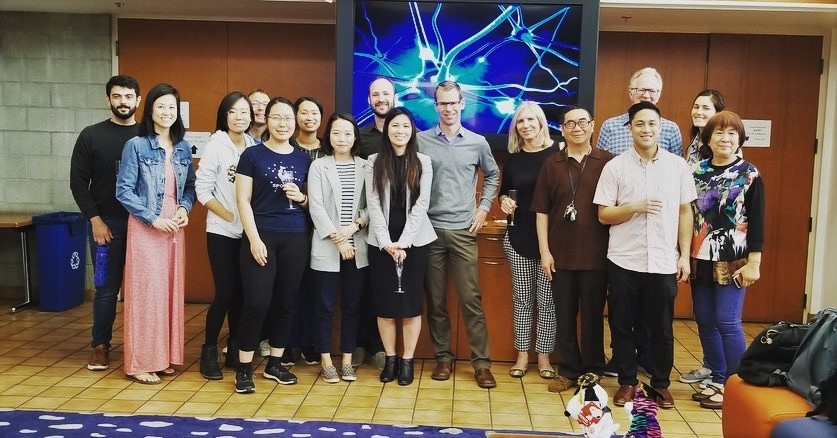 Tina Wang celebrating with friends, family, and doctoral committee after successfully defending her thesis on "Characterizing the Evolution of Epigenetic Clocks at Different Time Scales". 
UC San Diego (May 8, 2019)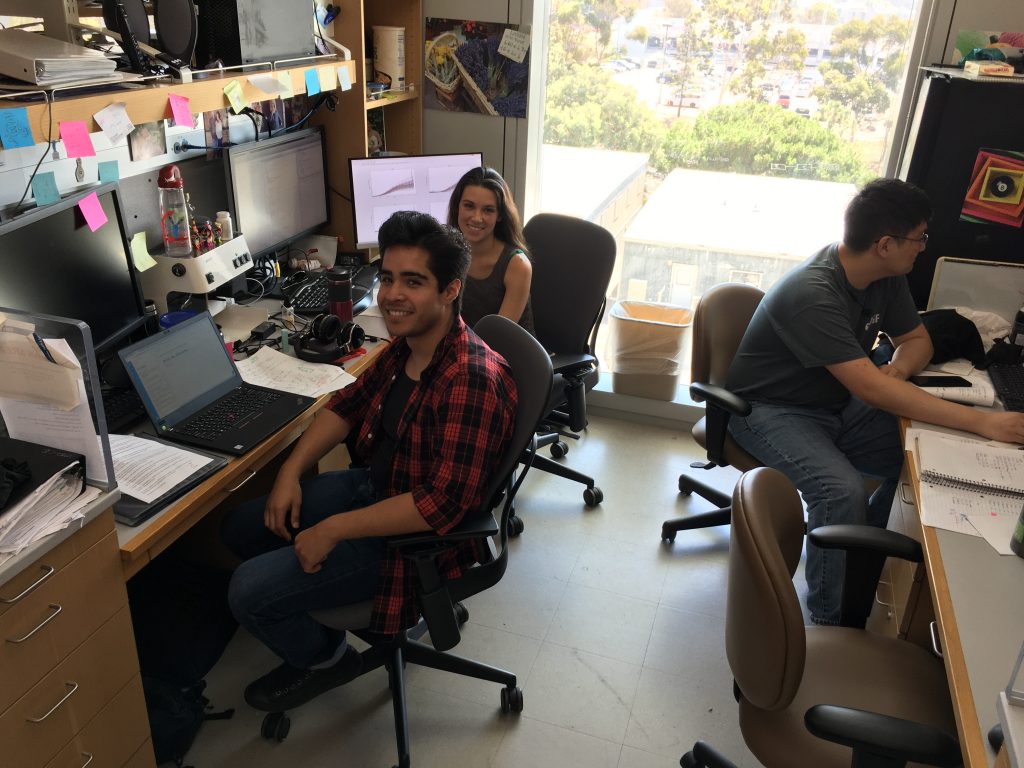 Manny's last week in lab before heading to the University of Pittsburgh to begin Graduate School. L-R: Manny Michaca, Erica Silva, and Michael Chen (July 2019)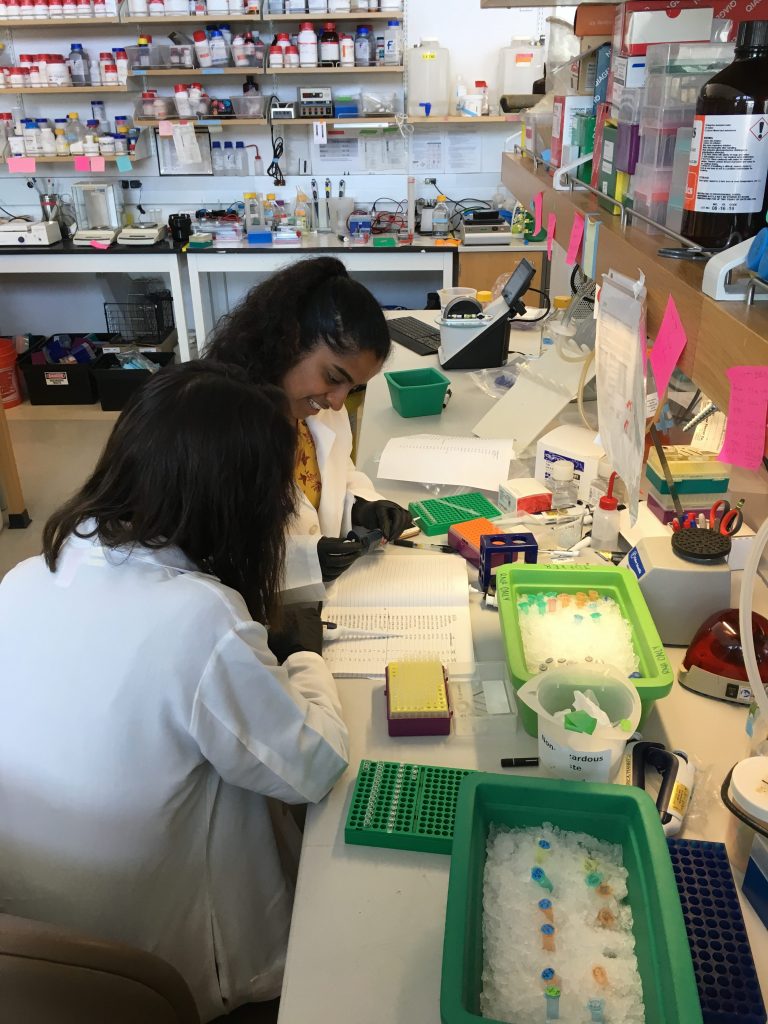 Likitha Aradhyula (Undergraduate student) & Veronica Silva (high school student volunteer) at work in the wet lab (July 2019)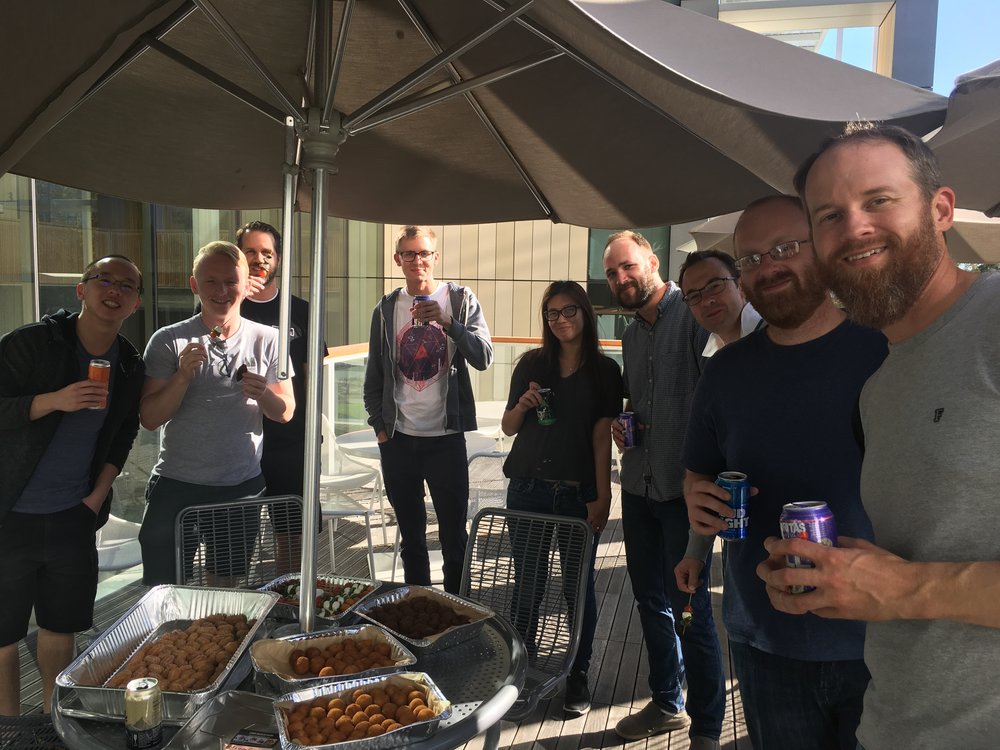 Happy Hour on BRF2 Patio (Spring 2019).
L-R: Brian Tsui, Brett Settle, Aaron Gary, Simon Larsen, Tina Wang, Dan Carlin, Anton Kratz, Brent Kuenzi, and Chris Churas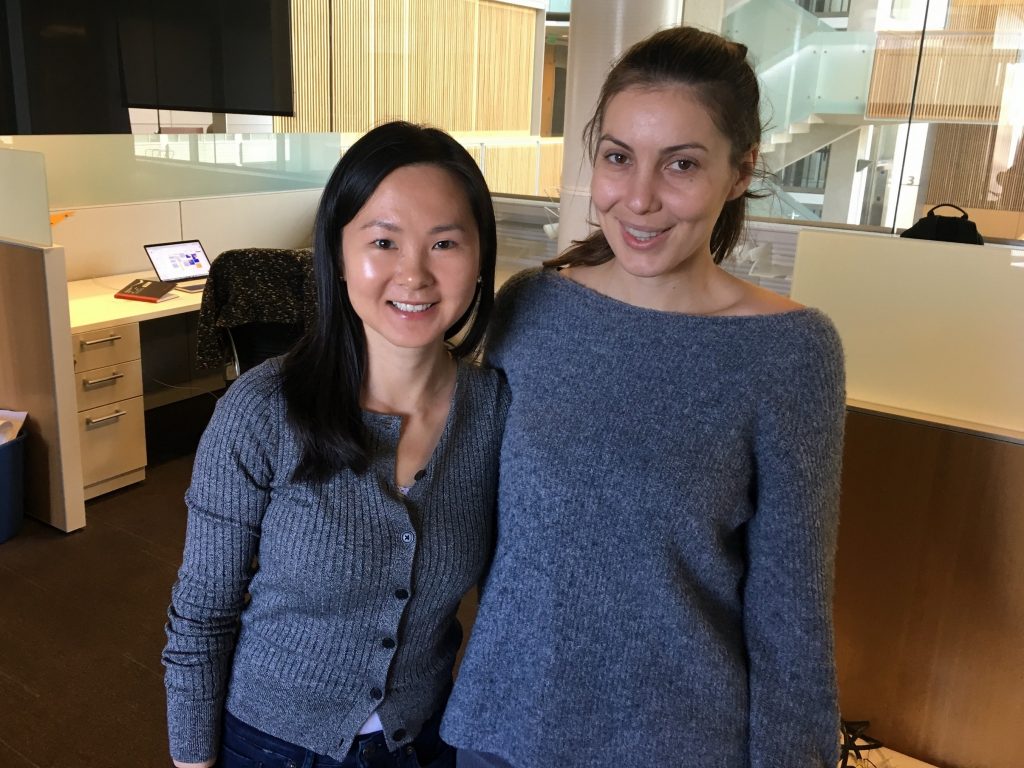 Welcome, new Postdocs! Karen Mei & Adriana Pitea's first day with Ideker Lab (Nov 2018)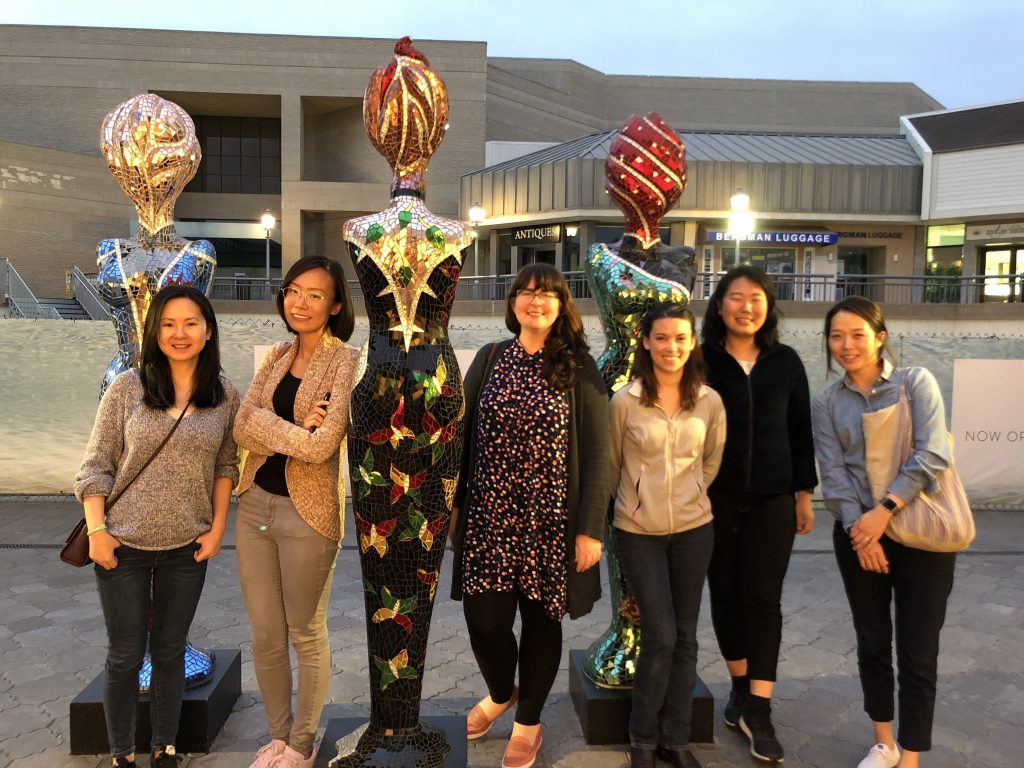 Lab Ladies Night, after dinner at Ding Tai Fung.  (L-R) Karen, Iris, Charlotte, Erica, Yue, and Jisoo (June 2019)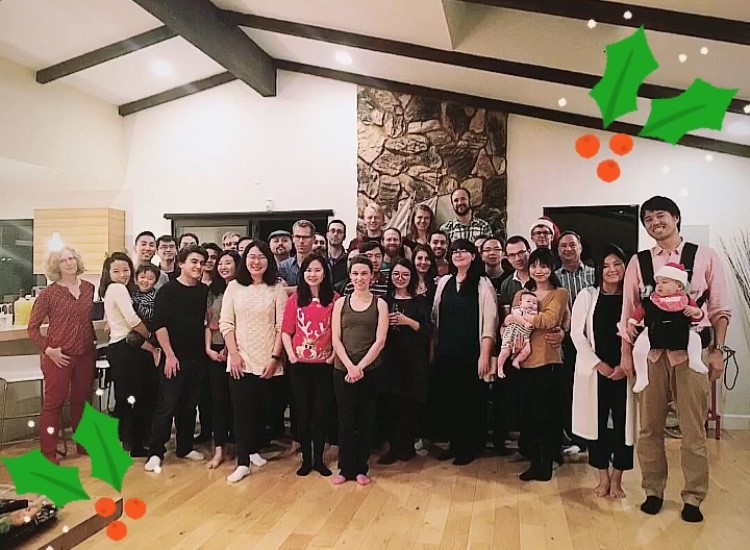 2018 Holiday Party at Dr. Ideker's home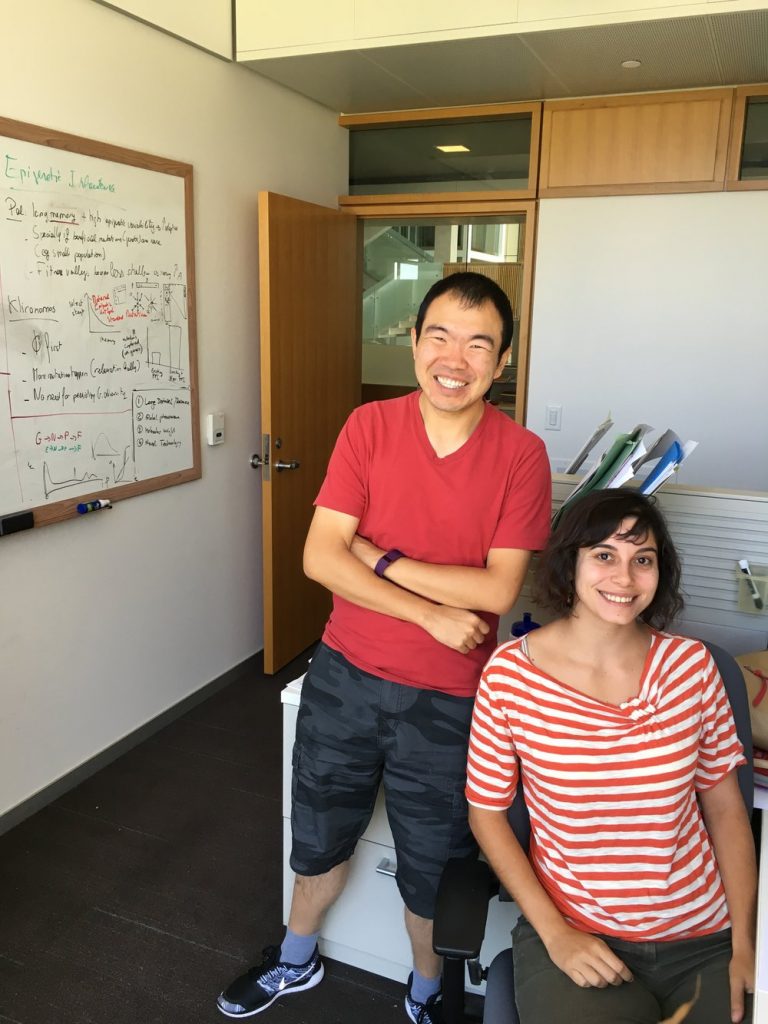 Wei Zhang & Anne Carvunis, Postdocs in Ideker Lab (July 2017)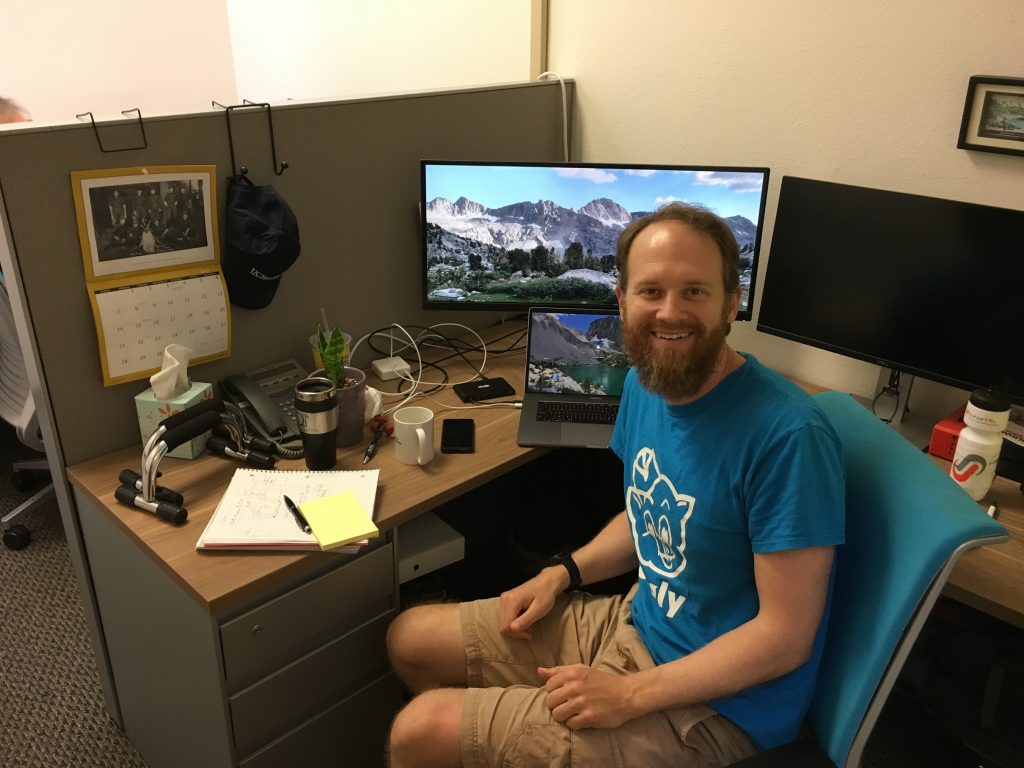 Chris Churas, Summer 2019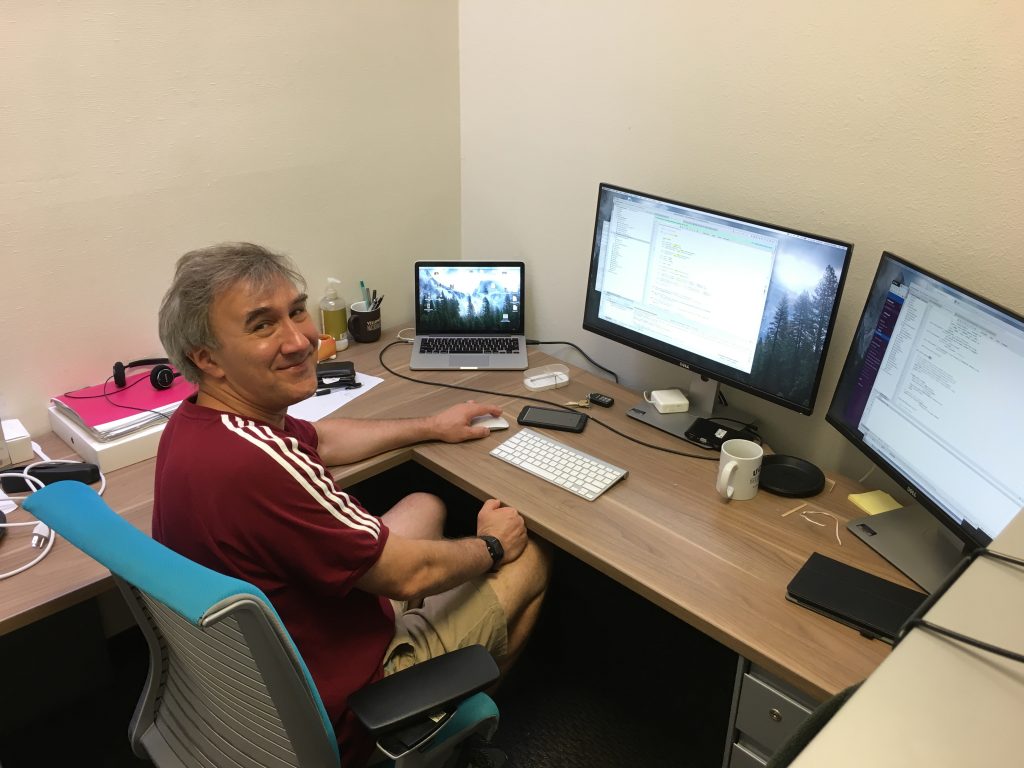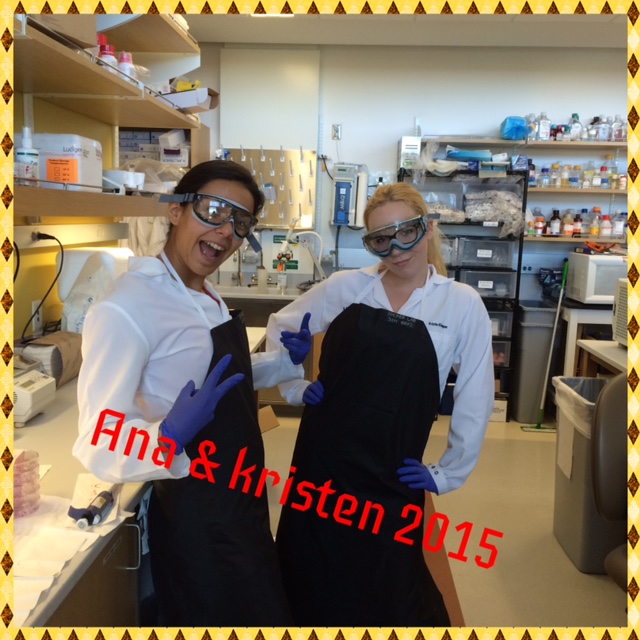 Ideker group photos from years past...